Ayurvedic Gynaecology
To live in a healthy society, women's health should be prioritized. Ayurveda, or the science of life, has been practiced in India from the beginning of time. Ayurveda has treatments for practically every gynecological condition, starting with menarche and ending with menopause. Ayurvedic medications for gynecology in Dubai are regarded as safe, cost-effective, and readily available. Yonivyapad is a term used in Ayurveda to denote gynecological problems. Understanding the underlying causes of menstrual problems such as amenorrhea, dysmenorrhea, and menorrhagia can lead to successful treatment. In this context, basic herbal mixtures found in Ayurvedic scriptures have a significant medicinal benefit that is frequently overlooked. Ayurveda Gynecology is the best option for cure issues from the root
Why prefer Ayurveda?
Women are a vulnerable class of living beings. They have a lot happening in their life. Ayurveda has always given much priority to women right from birth. In looking at the ayurvedic authentic books, each stage in a women's life is well described with do's and dont's. Ayurveda deals with things to take care of during puberty, pregnancy, maternity, menopause, and other gynecologic disorders. Gynecologic disorders are termed as a separate section called Yonivyapad. In Ayurveda, the root cause and doshic imbalance are considered and treatment is carried out on this basis. Ayurveda advises methods to take care of pregnancy both before and after. Most disorders in women happen due to hormone fluctuations. Ayurvedic herbal medication, proper diet, and exercise help in restoring the hormonal balance. It cures from the root.
 There are antenatal suggestions (prasva Raksha), postnatal care (Soothika paricharya), rejuvenating (rasayana), infertility treatments, anti-aging treatments(vayastapaka), yonivyapad chikitsa (gynecologic disorders treatment) in Ayurveda. It also involves a holistic approach which involves the emotional well-being of women too.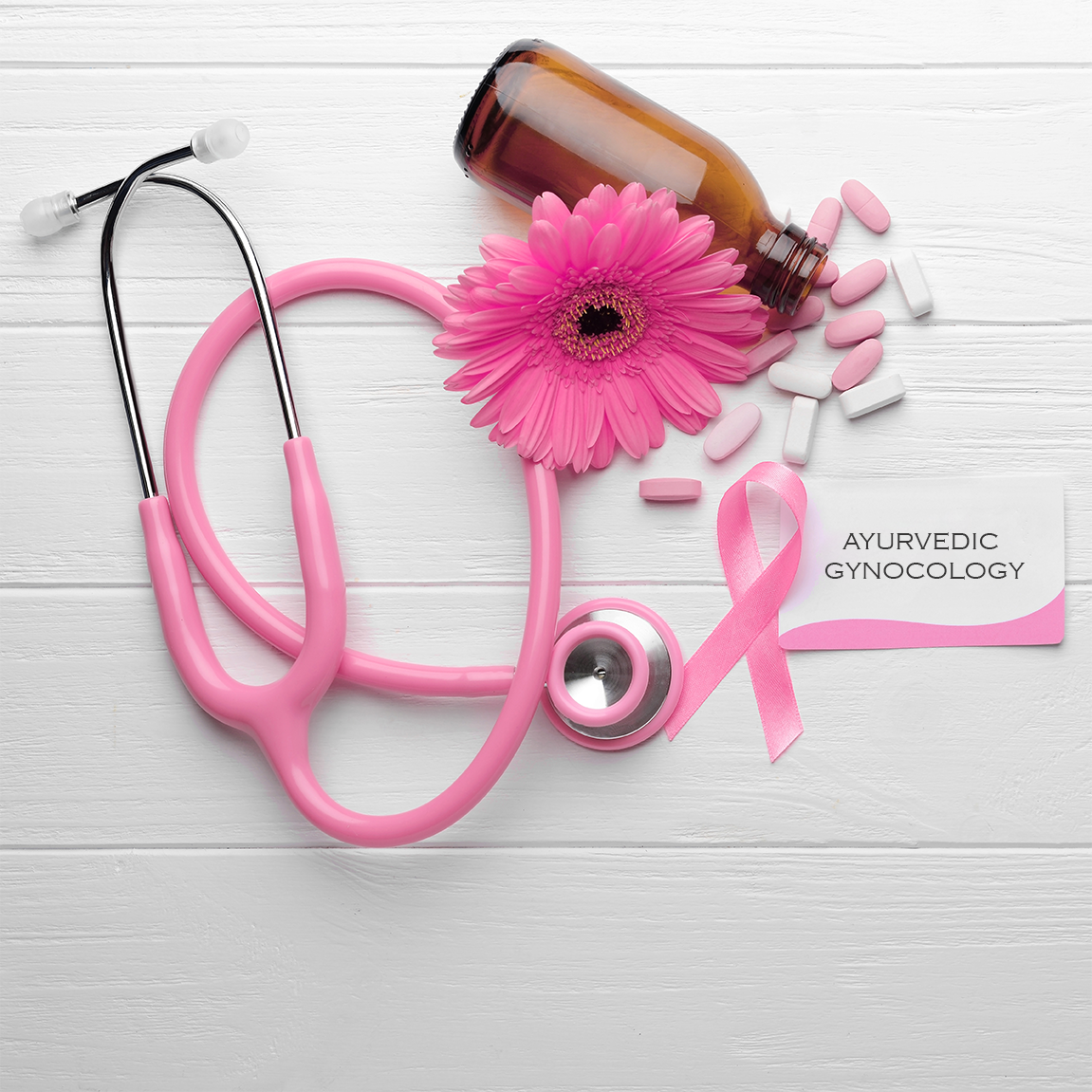 What we treat Gynecology with Ayurveda