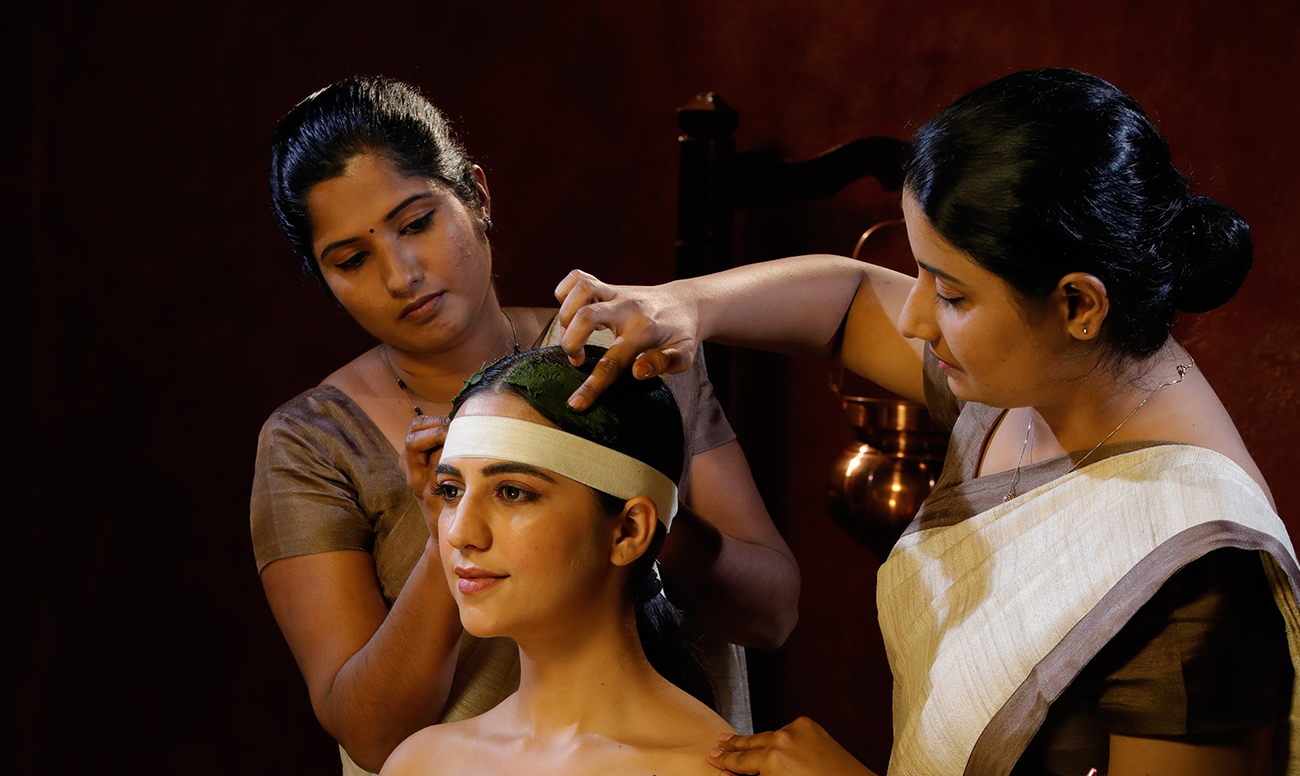 Shirolepam
Shira means head and lepa means paste. Procedure where in medicated herbal paste is applied over head and this is covered with a plantane leaf or lotus leaf and tied firmly by a cotton cloth called varthi to firmly keep the medicine. The patient is left to take rest, remain calm without any activities, without being exposed to wind and bright light, and take rest with closed eyes. Take care not to fall asleep. After 45-60 minutes medication is removed and the head is wiped well with a clean cloth. Bathing immediately after the procedure is not encouraged.
Shirolepam is a very rejuvenating, nourishing, and strengthening therapy. It is good for hair roots, scalp, eye, sinuses, nerves, emotional stress, hypertension, insomnia, etc.
Benifits Of Shirolepam
Rejuvenates the nerves and muscles
Relieves stress and anxiety
Improves sleep-wake cycle
Good to improve conditions of Sinus
Effective in balancing blood pressure
Good in migraine headaches, tension headaches, or strain headaches
Good to improve the strength of eye muscles and nerves.
Nourishes hair roots and helps its growth
Good in other scalp conditions like dandruff etc.