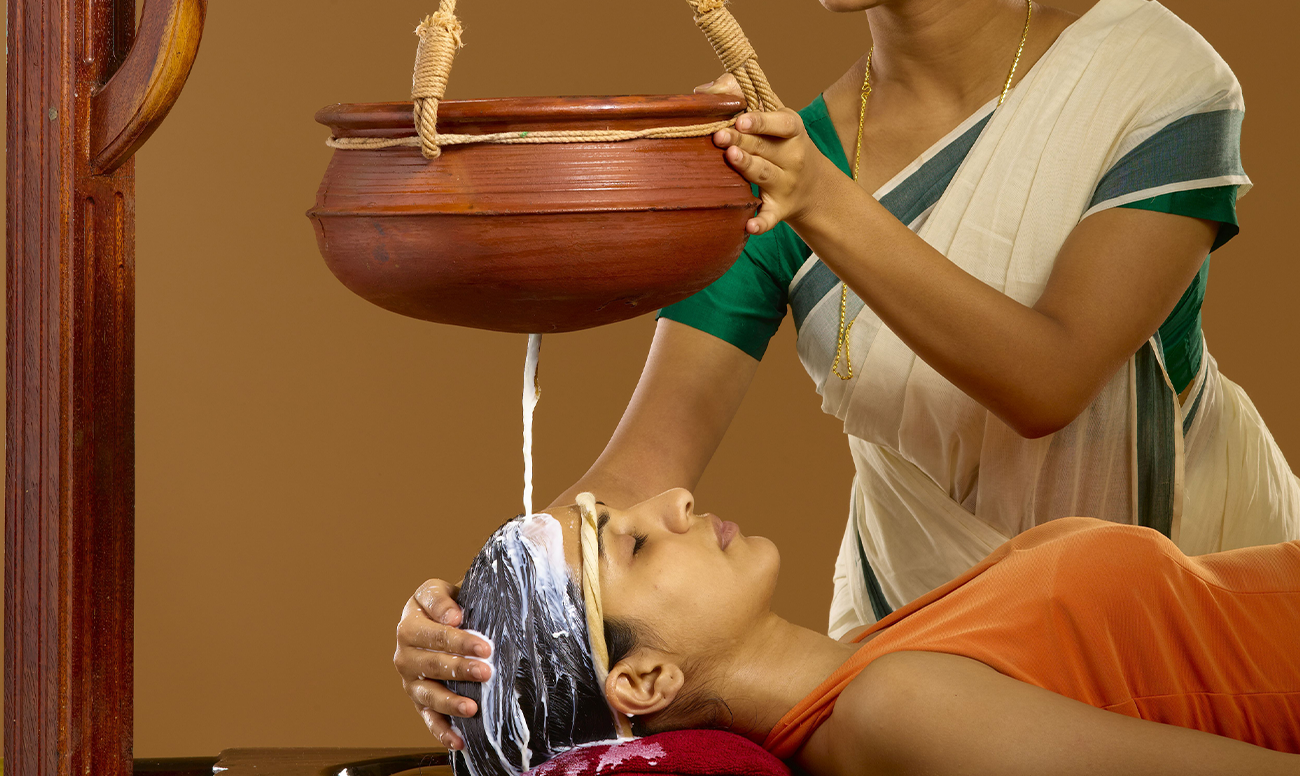 Ksheeradhara
Ksheera is milk, and Dhara is a continuous stream of flow. Medicated milk, processed with an herbal decoction is made to fall on the forehead and the whole scalp, in a streamline, from a height of 4 inches, continuously for 30-45 minutes, depending on the condition of the patient.
Proceses
The procedure is much similar to Shirodhara, but since it is medicated milk, it has more of a cooling effect and is more preferred in summers. It is a very effective treatment for mind-related disorders like anxiety, stress, insomnia, headaches related to migraine and stress, eye disorders related to stress or damage of nerves, and stroke conditions to improve nerve strength.
Benifits of ksheeradhara
It is also good and nourishing for the scalp which helps enhance hair growth . This same dara can also be done on the whole body, which is very effective in improving muscle strength and tone, improving nerve strength in paralyzed conditions,
enhance skin glow and skin texture.
Milk is advised more in pitta predominant disorders.
It is regarded as a sarvangadhara / whole body procedure or Shirodhara / head only procedure.
Dhara also has great effect on hormone secretion. It enhances functions of pitutory gland , pancreas , and also digestive systems.It is also very effective in skin disorders after proper cleansing therapy.