Experience the True
Healing Power of Ayurveda!
Ayurvedic Treatment Package
Ayur Sathya Polyclinic L.L.C is committed to bringing Ayurveda to the mainstream health management system and is involved in popularizing authentic Ayurveda and providing holistic Ayurvedic treatments and therapies. Our Corporate vision is to be the best solution provider in health care through Ayurveda. Our Ayurvedic center provides classical Panchakarma and traditional Kerala Ayurvedic treatments based on the assessment of the physician. The inmates are attended by Ayurvedic physicians and well-trained Ayurvedic therapists. In Ayurveda, cleanliness and harmony of body and mind are the main achievements. In Ayur Sathya polyclinic we try to contribute to a cleaner environment by using modern technologies. Cleanliness of all the interiors is one of our main priorities. Ayur Sathya Polyclinic L.L.C is one of the pioneering health institutions in Dubai, providing quality services in the ancient Indian System of remedy, Ayurveda.
Ayur Sathya Polyclinic L.L.C started operations in the year 2000 and has an illustrious record in Ayurvedic therapies, both curative and preventive. Our clinic is managed by qualified professionals with experience and expertise in the traditional systems of Ayurveda. This professional institution is registered with Health Authority and consists of a team of licensed Doctors (both male and female)and therapists of Ayurveda. We have separate wings for gents and ladies & We provide valet parking facilities well. We have a comprehensive range of patients from all nationalities.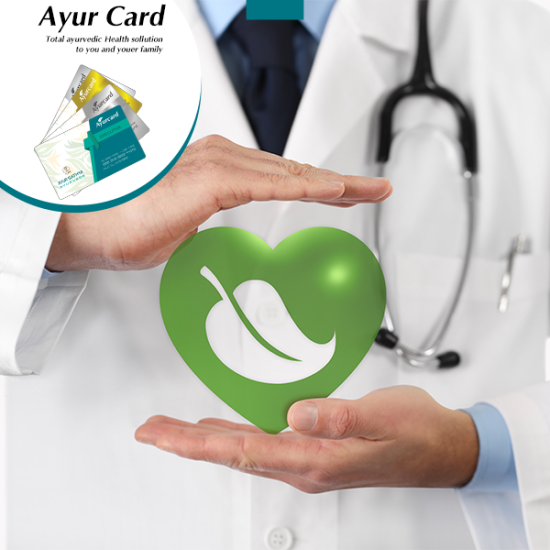 Why Membership?
Ayurveda is the ancient Indian system of remedies that rejuvenates the body and revitalizes the mind. Literally meaning 'the science of life' Ayurveda explains the knowledge of the do's and don'ts one has to follow, which favors the well-being of each individual to lead a healthy, happy, comfortable and advantageous life physically, mentally, and socially. More than treating ailments, Ayurveda emphasizes "Prevention is better than cure" and demonstrates how prevention is affected. Ayurveda has gained universal awareness and acceptance for its power to maintain optimum physical, mental, and spiritual health for the full life span of an individual. This ancient wisdom that dates back thousands of years, approaches diseases not by treating the affected part, but by regarding the individual as a whole, to eliminate all toxic imbalance from the body and thus regain immunity and good health.
Our Other Wellness Packages