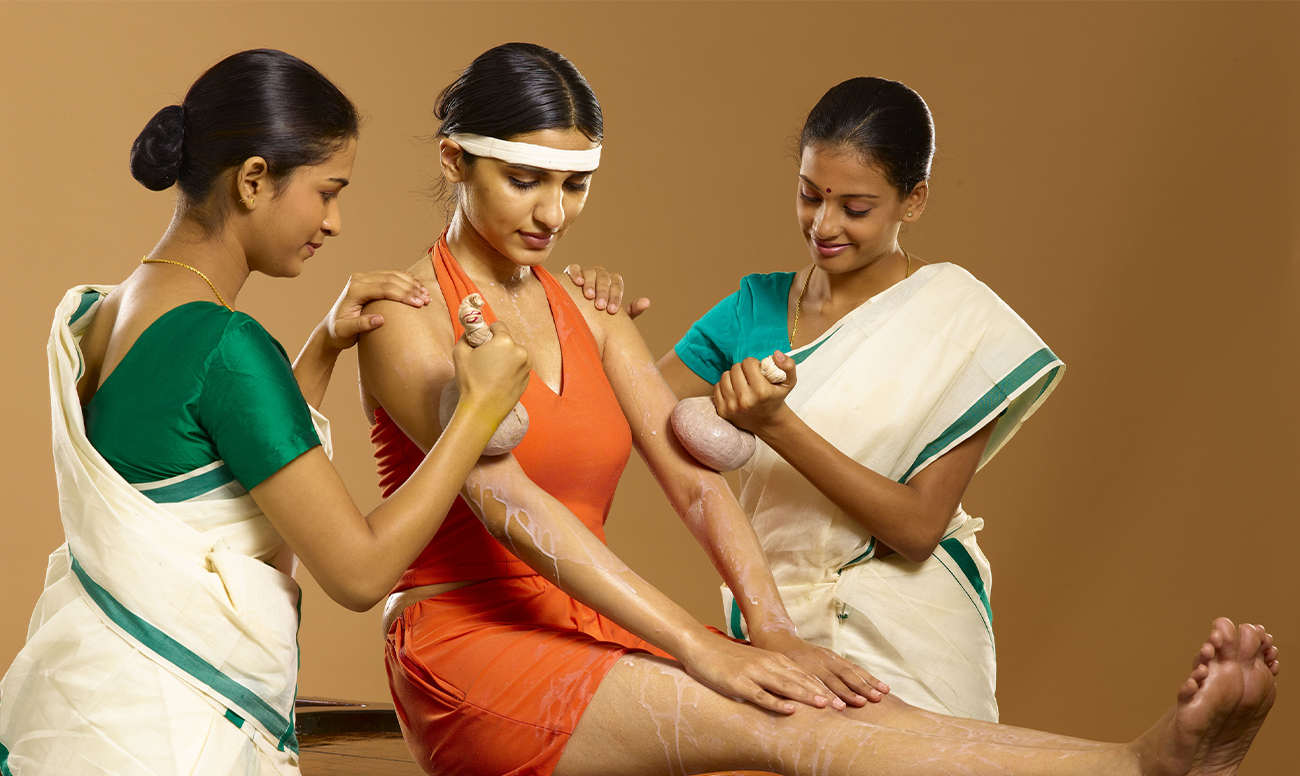 Navarakizhi
The best nourishing poultice in Ayurveda improves the strength and condition of muscles and strengthens the nerves. It is a cooling massage therapy. It soothes the body. The procedure lasts for 60 minutes.
A poultice is prepared by boiling Njavara rice in medicated liquid and boiled rice is tied to the poultice. Oil is applied all over the body and massage is done. The poultice is dipped in medicated milk, milk processed with herbal decoction which is warmed. This is an instant sudation therapy but by the end of the procedure, the body becomes cool due to the property of njavara. It is the best nourishing rice.
The patient is made to sit on droni . Oil is generously applied all over the body. A poultice is applied by dipping in warm medicated milk in 7 positions. – Sitting, supine, left lateral, supine, right lateral, supine, and sitting. Then after the procedure coconut leaves are used to clean the body of the patient as a paste of rice will be there on the whole body. Either the patient is wiped with a towel soaked in hot water or asked to take bath in hot water only after 30 minutes.
Benifits Of Njavara kizhi
It helps pacify vata
It helps in nourishing muscles
Strengthens nerves
Effective in emaciation
Effective in Muscular degeneration disorders
Improves skin quality and texture
Used in emotionally stressed people as it relaxes nerves and improves sleep
It is a complete rejuvenating procedure
It can also be applied as a direct paste on the face or body to improve the skin quality, tone, strengthen muscles
Effective in facial palsy