Welcome to Our Pharmacy Division
In the current era, Ayurveda medicines have a wide range of acceptance all over the world. Nowadays, UAE is being one of the greatest markets for herbal and Ayurveda products. Ayursathya is one of the famous dealers of Ayurveda drugs and other natural drugs in UAE. We are on a journey of being the face of Ayurveda and other natural drugs in UAE as towards it we opened two separate Ayurveda pharmacies in the heart of Dubai. We deal with all the Ayurveda medicines which are in practice in Kerala.
We have the stocks of all the Kashayams, Arishtams, Thailams, Gulikas of all the major manufacturing companies of Kerala and North India. We mainly deal with the products of kotttakal arrya vaidyashala which is an oldest and renowned ayurvedic pharmacy in kerala. Along with that we also deal with the products of famous manufacturing companies like Vaidyarathnam, Himalaya, Baidyanath, Sagar etc.
Along with the pharmaceutical products we also deal with pure honey which is collected directly from farmers throughout Kerala. Our pharmacies have a wide range of collections of other herbs and other ayurvedic raw drugs.
We have medically qualified staff at the center to provide appropriate medicines and also to guide the proper usage of particular drugs. We have medicines which are highly beneficial in back pain, neck pain, frozen shoulder, knee joint pain, tennis elbow etc. We are providing kashayams like gandharva hasthadi kashayam,ashtavargam kashayam, dhanwantharam kashayam, rasnaerandadi kashayam, sukumaram kashayam, amruthotharam kashayam, rasnadi kashayam, maharasnadi kashayam etc which are highly beneficial in rheumatic and pain condition of body. Even we have medicines which are highly beneficial in gynecological conditions like PCOD, PCOS, Leucorrhea, Dysmenorrhea etc. Also we have a wide collection of cosmetic products from khadi. We own a wide collection of natural soaps, facewash, body lotions which are purely made from natural sources. We also have wide collections of organic herbal beauty products which are used for hair pack,face pack etc. We sell organic hibiscus, amla, bhringraj powders which are highly beneficial in hair growth. We owe some own product which are the unique products of Dr Sathya which are highly beneficial in diabetics, liver disorder hypertension etc. Dr Sathya's hair care products are having a huge response from the patients suffering from dandruff, scalp psoriasis, hair loss etc.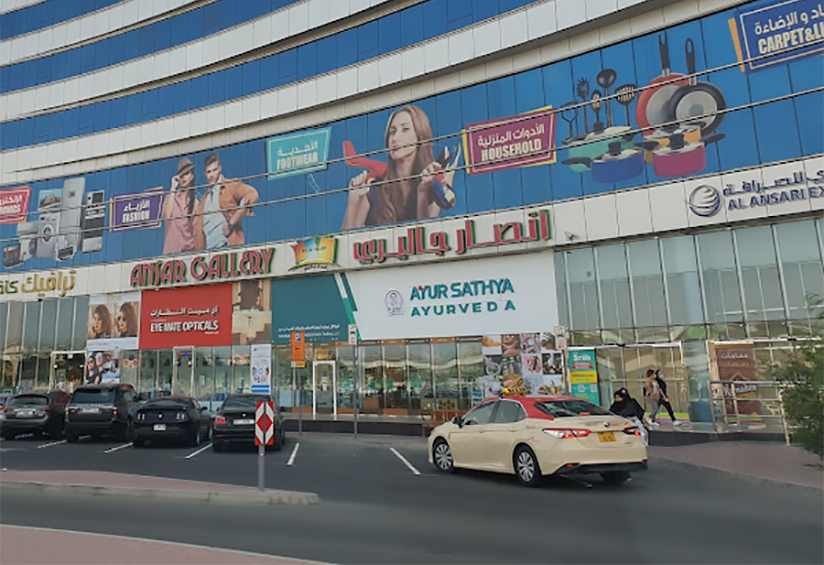 Ayur Sathya Ayurveda Pharmacy, Karama
Shop No G 2, Ansar Gallery, Hamsah A Building, Karama – Dubai
Tel:+97142971744, Mob: +971507691228
Ayur Sathya Ayurveda Pharmacy, Discovery Gardens
Shop No – 2, Building No – 3, Discovery Gardens 1, Near Dominos Pizza – Dubai, Mob: +971566838277, Tel:+9715806107