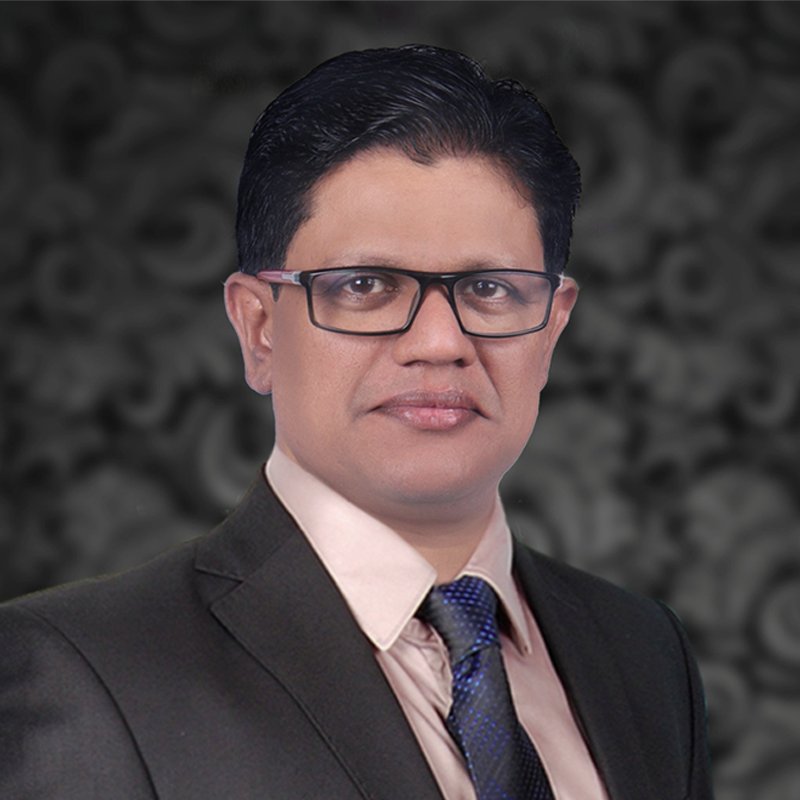 Dr.Sathya NK Pillai
Medical Director and CEO
Dr. Sathya Ayurvedic doctor in Dubai has 25+ years of experience in Ayurvedic science and practice. He strongly believes that a healthy mind and healthy body are critical, especially in today's fast-paced and stressful world. Dr. Sathya is very passionate about authentic and evidence-based Ayurvedic medicines and treatments and has tremendous knowledge and expertise in this ancient art of healing, that originated in India five thousand years ago.
His patients very well-recognized his approach. He has specific protocols for treating autoimmune conditions with evidence-based practice. He has specialized in treating autoimmune condition diseases where Western medicine has a limitation of only managing the condition rather than reversing it. In addition, he has extensive knowledge in herbal plant cultivation processing and manufacturing 100 percent genuine Ayurvedic medicines. Within this 25+ year period in Dubai.
Dr. Sathya is a highly acclaimed Ayurvedic practitioner with years of experience in providing personalized and holistic healthcare solutions. Her wellness treatment center is well-established and renowned for its effective treatments based on functional medicine and traditional relaxation therapies.
The center offers a range of rejuvenation therapies, slimming therapies, de-stress therapies, post-natal health care, eye care treatments, herbal beauty-enhancing therapies, and treatments for spondylosis and arthritis. The special therapies for the spine and neck are highly advanced and effective, with a proven track record.
Dr. Sathya believes in functional medicine protocols' power to treat various health conditions such as obesity, diabetes, thyroid disorders, fatty liver, PCOD, adrenal fatigue, and auto-immune disorders. She combines Ayurvedic treatments with functional medicine protocols to provide a comprehensive approach to healthcare.
All treatments are carried out under the supervision and consultation of Dr. Sathya and his team of experts, who specialize in evidence-based Ayurvedic management. The center is equipped with state of the art facilities and employs highly trained therapists and staff.
Colon hydrotherapy is a highly advanced and effective treatment offered by Dr. Sathya's clinic. It is a safe and non-invasive treatment that helps remove toxins and waste from the colon, promoting better digestion and overall health.
Dr. Sathya's center is committed to providing her patients with personalized and effective healthcare solutions. She believes in a holistic approach to healing that emphasizes the importance of balance and harmony in the body, mind, and spirit.
Ayursathya Ayurveda is the perfect destination for those seeking effective and personalized healthcare solutions. With a focus on functional medicine protocols and evidence-based Ayurvedic management, her center offers a comprehensive approach to healing and wellness.