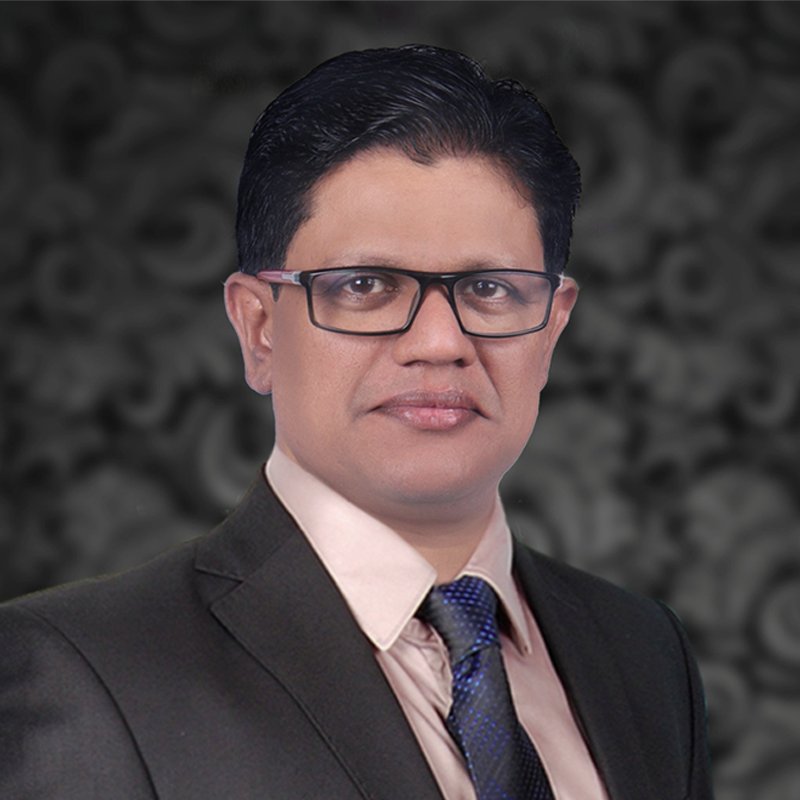 Dr.Sathya NK Pillai
Medical Director and CEO
Dr. Sathya, an esteemed Ayurvedic practitioner in Dubai, brings over 25 years of dedicated expertise in this ancient healing art. Emphasizing the significance of a balanced mind and body, particularly in today's fast-paced world, Dr. Sathya specializes in authentic, evidence-backed Ayurvedic medicines and treatments rooted in India's 5,000-year-old tradition.
Renowned for his unique protocols targeting autoimmune conditions, an area often challenging for Western medicine, Dr. Sathya stands out for his focus on reversing rather than merely managing these conditions. His broad expertise extends to cultivating herbal plants and crafting 100% genuine Ayurvedic medicines. Throughout his tenure in Dubai, he's earned recognition for his effective treatments and specialized knowledge in autoimmune conditions.
Dr. Sathya's wellness center is a recognized hub for personalized holistic healthcare solutions blending functional medicine with traditional relaxation therapies. The center offers a diverse range of therapies from rejuvenation, slimming, and stress relief to post-natal care, eye treatments, herbal beauty enhancement, and specialized care for spondylosis and arthritis. Notably, their advanced spinal and neck therapies boast a proven track record of success.
A strong advocate for functional medicine protocols, Dr. Sathya addresses various health conditions including obesity, diabetes, thyroid disorders, fatty liver, PCOD, adrenal fatigue, and autoimmune disorders. Integrating Ayurvedic approaches with functional medicine forms the cornerstone of their comprehensive healthcare strategy.
Under Dr. Sathya's expert guidance and with a team specialized in evidence-based Ayurvedic management, all treatments are meticulously supervised. The center prides itself on state-of-the-art facilities and a highly trained therapist staff.
Among the advanced treatments available at Dr. Sathya's clinic, colon hydrotherapy stands out for its effectiveness. This non-invasive procedure aids in eliminating toxins and waste from the colon, fostering improved digestion and overall health.
Dr. Sathya's center is dedicated to delivering personalized and efficient healthcare solutions, promoting a holistic approach that harmonizes the body, mind, and spirit for restored balance.
Ayursathya Ayurveda emerges as a premier destination for tailored healthcare solutions. By amalgamating functional medicine protocols with evidence-based Ayurvedic management, the center offers a comprehensive approach to healing and well-being, serving as a top-notch Ayurvedic doctor in Dubai.healthcare solutions.