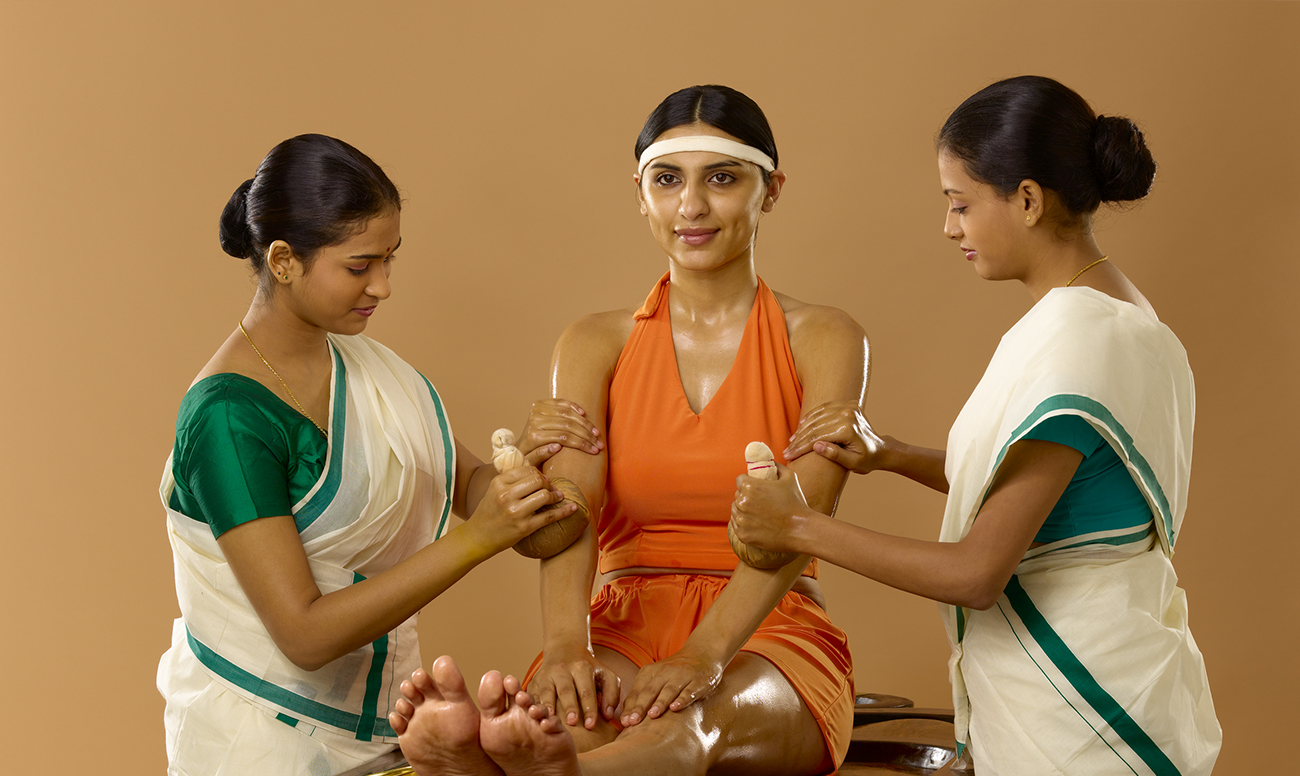 Podikizhi
Kizhi means it is a cloth filled with herbal medications or herbal powders used to massage the body by applying pressure using the cloth poultice. It is a kind of fomentation or sudation therapy that is more anti-inflammatory in nature. Here in Podikizhi, we make a poultice with herbal powders which have anti-inflammatory properties and then warm it on a pan and massage either the whole body or a localized area on the body where there is pain and inflammation. Duration is usually 60 minutes. If done on the whole body, the patient is made to sit in 7 different positions, and in each position massage is done.
Benefits of Churna Pinda Sweda (Podi kizhi)
Joint inflammations
Joint pains
Reduces edema
Strengthens muscle tissues, ligaments, and tendons
Increases blood circulation
Stimulates nerve endings
Usually used in Neuromuscular degenerative disorders or arthritis or frozen shoulders/spondylitis/sciatica
Also used in obesity and diabetic patients
In diabetic patients always take care not to apply too much heat
Very effective in acute joint and muscular pains of low back, neck, and shoulders.